60's Beehive And Other Hairstyles For This Spring
Besides clothes, if there's something to pay attention during Fashion Week, is beauty trends! At Folie we noticed an upcoming 60s hairstyle influence in and out the runway and here's our list of 6 looks to try during spring!
Beehive
First brough to light by Jane Fonda as Barbarella and the pop band The Ronettes, it's a big bouffant hairdo that resembles a beehive. This hairstyle was present in many runway shows like Miu Miu.
Hairflip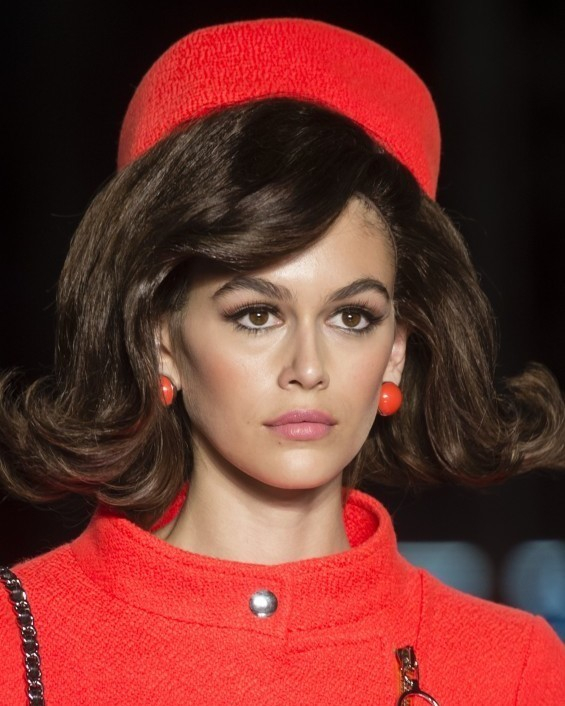 It was first lady, Mrs. Jackie Kennedy, who made this hairstyle famous at the beginning of the 60s. Tons of hairspray, teasing and wearing hair rollers to bed are necessary to make your flip last the day. Among others, we saw this trand in Moschino show.
Vidal Sassoon cut
Similar to Twiggy's clean pixie, Vidal Sassoon got his fame in the sixties thanks to this signature hairstyle. This year Guido Palau brought it back with his colorful version for Marc Jacobs.
Hippie hair
Be it with or without bangs or beret, hippie hair has been around for quite sometime as an all-time favorite.
Ribbons
The it-accesory for your hair this 2018, big ribbons were seen on and off the stage in all the cities during Fashion Week this year. You cannot miss this trend!
Afros
Although it's not exactly from the 60s but from the next decade, keep an eye for this natural hair trend.