Classic Movies You Must Watch
Bored of watching the same old boring comedies that make millions in the box office but aren't that funny and minimalist hipster dramas? Me too! That's why I've complied a list of the best classic movies to watch this year!
Everything from 1930's classics to 90's chick flicks. These are my top movies to watch this 2018. There is something for everyone.
It's a wonderful life is such a feel good movie and great especially around the holiday time or even just on a rainy day at home with a hot chocolate! American Beauty is a modern classic with an extremely engaging plot twist you will not expect. Kevin Spacey and Annette Bening steal the protagonism and its hard to say who the star on the movie really is. Clueless is a chick flick essential to watch in your teenage years. This 90's teen movie is great to watch with your girlfriends on a sleepover night with popcorn and champagne.
If you are in the mood to cry and watch a movie that pretty much everyone on earth has watched go for Forrest Gump. Tom Hanks portrays a young southern boy who is made fun of a lot and takes on his journey through lost love and struggle. If that doesn't sound like your cup of tea go for a fun comedy with the late Robin Williams. Jumanji is for me, still one of the best movies of all time. With Columbia Pictures doing a sequel this past christmas, the first epic movie is definitely one to watch. If you feel like watching one of the oldest classic that exists go for a Charles Chaplin movie and one of my favourites and most famous has to be modern times. This black and white silent movie will make to smile, cry and laugh out loud.
Another cult classic has to be Pulp Fiction. Uma Thurman steals the movie alongside her co-stars John Travolta and Samuel L. Jackson. It should be one of the top on your 'movies to watch' list.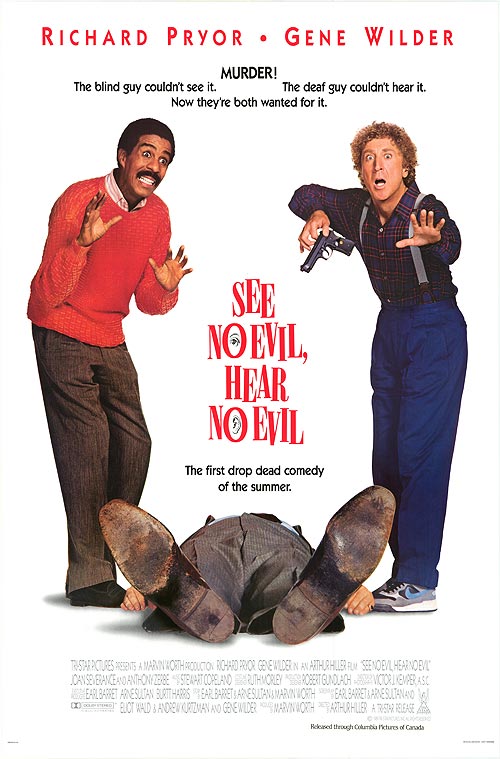 These three movies are some of my top of the whole list. The Wizard of Oz is such a feel good musical movie for the whole family, no matter the age. Judy Garlands iconic voice and the costumes from 1939 are incredible and you won't be disappointed.
See no Evil, Hear no Evil is my all time favourite comedy movie. Gene Wilder and Richard Pryor have various movies together, including Stir Crazy and Another You, which are also very funny but there is just something about one blind person and one deaf person witnessing a murder that will make you cry with laughter.
What movie list would be complete without James Dean. He was the iconic sex symbol of the 50's, unfortunately we lost him too early from a car accident, but the movies he had managed to made are simply iconic and still named some of the best acting pieces of all time.